Technical Center / Pilot Plants
Overview
Advantage through innovation
Get to know new processes and convince yourself of innovative approaches: Our Technikum team will introduce you to the secrets of future-oriented process technology or develop new process steps as tailor-made special solutions explicitly for your challenges. Because only long-term and sustainably operated research and innovation activities provide the necessary results to be able to optimize the processes of our customers in the future.
laboratory tests

pilot tests

test reports incl. Scale Up
Test your product on a small scale
Many products require the definition of the optimal plant configuration and the inspection of the operating data. GIG Karasek offers you the uncomplicated possibility to test-produce your product on our laboratory-scale equipment. Instead of off-the-shelf technology, we realize customized scalable systems tailored to your processes and research goals.
Pilot Plants
Pilot Plants close the gap between laboratory and production facilities. We also offer perfect solutions here.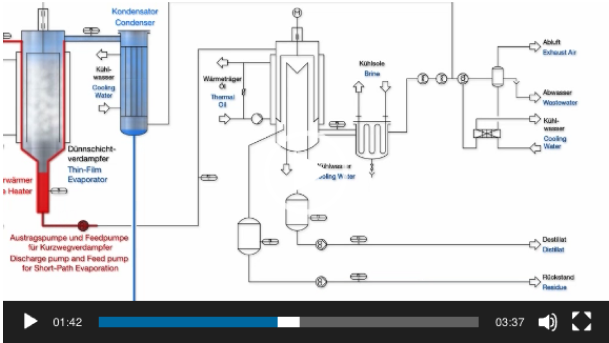 The product is distributed continuously over the entire circumference of the heating wall. Using special wiper elements the wall contact is renewed constantly and the product stream simultaneously transported. The blades do not touch the heating jacket, but prevented crusting or clogging of the heating surface by massively built, arranged with defined gap wiper elements.