Gloggnitz, Austria 05.10.2023
Thanks to their exceptional properties ionic liquids are in great demand and nowadays used in numerous applications as green solvents, electrolytes, high-temperature cooling agents, lubricants, hydraulic fluids and many more.
proionic, located in Grambach, Austria, is a pioneer in the field and a globally leading manufacturer and supplier of ionic liquids. The company recently launched its innovative HIPE-REC® technology for recovery of its new distillable ionic liquids.
In conventional processes the extremely valuable ionic liquids must be washed out from the biomass slurry with a huge amount of water, which subsequently must be evaporated with high energy input. In parallel, the recovered ionic liquid is contaminated with hard to extract biomass residues. The new HIPE-REC® (High Performance Recovery) technology solves these problems by using a specially developed distillable ionic liquid, featuring special requirements in the evaporation stage.
GIG Karasek's unique thin-film evaporation technology has been proven in various industries on commercial scale and perfectly matches to proionc's demanding application. Our technology enables energy-saving evaporation under mild process conditions, at the same time achieving high recovery rates. Further purification stages are not needed anymore.
"In order to ease the commercialization of our HIPE-REC® technology and to gain trust of potential customers it was of upmost importance for us to choose a highly experienced partner with a proven suitable technology. Both their portfolio and their references as well as GIG Karasek's way to approach new challenges have convinced us to enter into this partnership" says Bernhard Ludwig, Executive Director Operations & Sales at proionic.
Andreas Schnitzhofer, General Manager at GIG Karasek GmbH - A Member of Dr. Aichhorn Group continues: "This collaboration is a remarkable fusion of proionic's groundbreaking HIPE-REC® technology and GIG Karasek's sustained excellence in high-viscosity evaporation. We are excited to unlock new dimensions in thermal separation technologies. This joint endeavor holds great promise for the industry's future."
Don't hesitate to contact us for questions or to learn more: office.gigkarasek@gigkarasek.at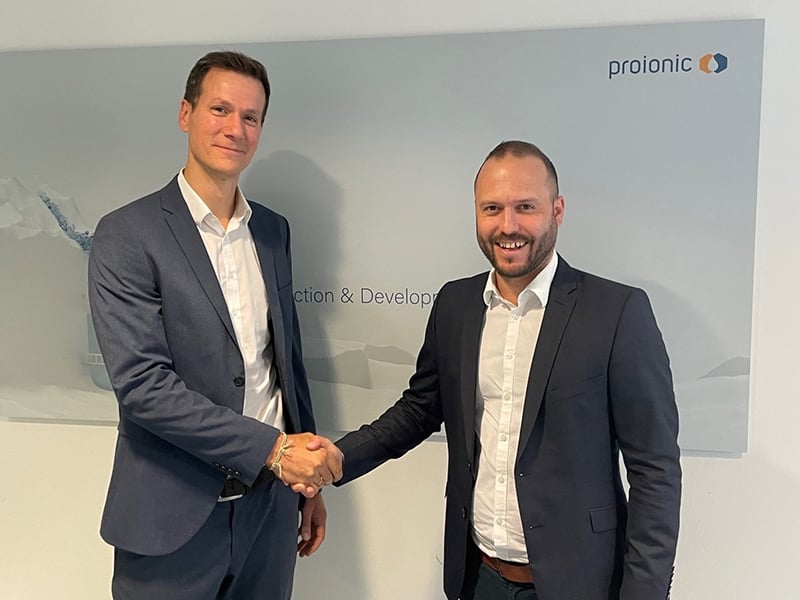 Bernhard Ludwig, Executive Director Operations & Sales at proionic (left) and Andreas Schnitzhofer, General Manager at GIG Karasek